Custom furniture for cafes, restaurants, bars
---
Bar counters
---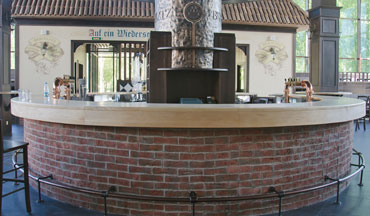 ---
Wall panels
---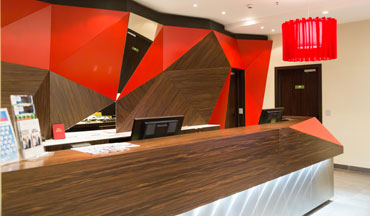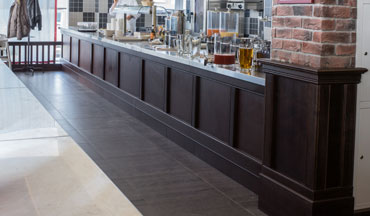 ​
---
Drovers, service stations, hostess racks
---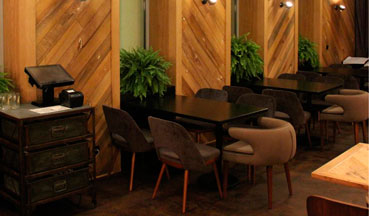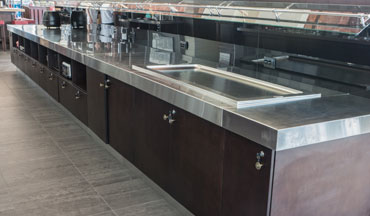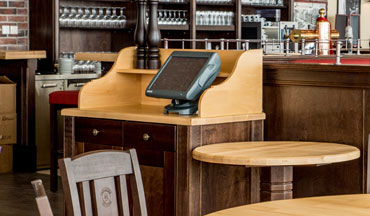 ---
Balustrades, partitions 
---
---
If you need HoReCa furniture, have a unique space, or have a design project we are ready to offer you cooperation.
We manufacture high-quality professional customized furniture for cafes, restaurants, bars, and other HoReCa objects.
We offer our customers:
personal service;
designing and manufacturing of the furniture at a short notice;
timely delivery, fitting up, and installation of furniture on the object;
favorable prices and signature quality of the service; 
We can satisfy the most exquisite tastes and offer an unusual combination of elements, constructions, curvature lines of sofas, chairs, and armchairs, combined by the single idea in order to get the supreme comfort and expression of forms. 
We produce beautiful and stylish furniture on customized sizes, play out any kind of solution on the choice of the color and texture of the material, using different techniques, like aging, patinating, toning, and brushing. 
We create customized wooden tables and chairs only from high-quality raw materials - solid oakwood and beechwood. When we produce we pay special attention to the handling of the edges of the product, pasting of the brims, application of temperature-resistant and damp-proof lacquers, and the quality of the layering of upholstery layers. 
Our professional approach to the cooperation, fruitful intercommunication of draftsmen, designers, and manufacturing technicians lets us produce high-quality comfortable and good-looking furniture. Our products resemble pieces of art, they are the combination of elegant forms and sustainability, and that makes any interior stylish, convenient, and safe. 
You can't buy our products on the rock bottom prices. They are a perfect blend of dynamics and character, sculpturesque expression and functional impeccability, and virtuosity, expressed in the demonstration of advanced technologies, elaborate artistic image, and perfect forms.